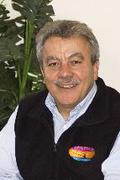 Born in Ceprano, Italy about 50 miles South of Rome, I moved with my family to Toronto, Ontario when I was three. I completed all my schooling in Toronto and got my degree in accounting there. While in school, I worked as an apprentice for three years in a CPA firm. After graduation I worked for NCR in their Cost Accounting Department, then went on to a position as Controller of a major heating and air conditioning company where I worked for eight years. During my time there, I also opened a furniture manufacturing and sales business as well.
I met my wife while on vacation in the Caribbean. We were married a few months later and after a year and the sale of my furniture business, we moved back to her home town of Atlanta, Georgia. As I had no US tax experience, I enrolled at Georgia State University to familiarize myself with the US tax laws. I was then hired as Controller for a large Manufacturing Company and within six months, I was promoted to VP of Finance. Six years later I started an office supply company and sold to large firms nationwide for six more years. I sold the business in 1995 and moved to Bozeman, MT where my wife and I built and operated a Bed and Breakfast for 9 successful years. I got my Montana Real Estate License in 1997 and earned my Broker's License in 2002. In December 20, 2004 I bought River Realty LLC .
During my years in real estate, I've worked with three developers and listed four subdivisions from inception, I work with different buyers from all walks of life and have listed and sold vacant land, ranches, condo's, homes and commercial properties.
I love to ski, both cross country and alpine, hike, raft and canoe, camp in the back country, dance and travel with my wife and often help her to escort groups in Italy and elsewhere. I enjoy cooking, especially Italian food, great opera, symphony, live theatre and tasting great wines.