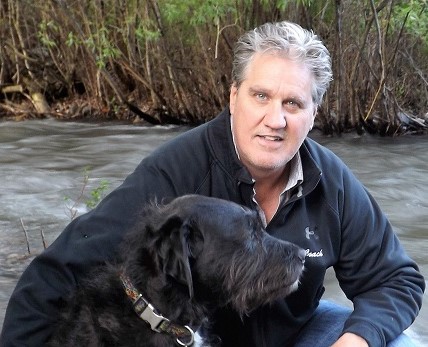 Email: bart@riverrealty.com
Cell: 406-580-1279
Twenty-five years ago my wife and I drove through Bozeman while on our honeymoon. Our goal was to visit as many National Parks as we could in a two-week period of time. We created so many great memories of exploring the Gallatin Range and Bozeman. Prior to leaving Bozeman, we decided Montana was where we wanted to live and Bozeman is where we wanted to raise our family. Beautiful scenery, unlimited recreational opportunities and the friendly folks we met on our vacation made this an easy decision. We have been in Bozeman for twenty-four years now and I feel very fortunate to have had the opportunity to raise my family in this wonderful community.
I grew up in Wisconsin, in a family that has been involved in commercial/residential building construction businesses and real estate sales for over sixty years. My parents had five boys to keep busy during the summer months. They would purchase a distressed home which then became our summer project. Upon completion of the project, the house would be sold and we would split the proceeds. Those summer projects provided me with a great opportunity to develop a good work ethic and also a fundamental understanding of the real estate industry.
I graduated from Arizona State University, Tempe, Arizona with a degree in Natural Resources Management, School of Engineering. My primary focus was on hydrological resources. For the past thirty years, I have worked as a hydrologist and also owned and operated a historic restoration construction company. Our company received numerous community awards for historic restoration work that our company had completed on a number of buildings throughout Gallatin County.
My wife and I have bought and sold real estate for many years and have recently completed a Transfer of Development Right (TDR) of a Planned Unit Development (PUD) proposed for property that we own. Currently, this is the only completed TDR within the city of Bozeman. TDR's are based on a market that supports our community's desire to protect open spaces, wildlife habitat, and local productive agricultural lands.
As your Agent, I will work tirelessly to sell your property or find that perfect property you have always dreamt of owning. I can also assist you with a Transfer of Development Rights or placement of a Conservation Easement on your property. I am here to help you accomplish all of your real estate goals. Please contact me at bart@riverrealty.com or iwurcc@gmail.com . I can also be reached at 406-580-1279 (cell) or 406-522-0622 (office).
Thank you for considering River Realty to help you accomplish your real estate goals.